For vacation this year we traveled to Beaver Creek, Co as well as Colorado Springs and Manitou Springs , Co. The first part of the week was spent in Beaver Creek with my father in law and his family. We stayed in a super cool condo/cabin. Kelsey Grammar used to own the one next door- cool huh?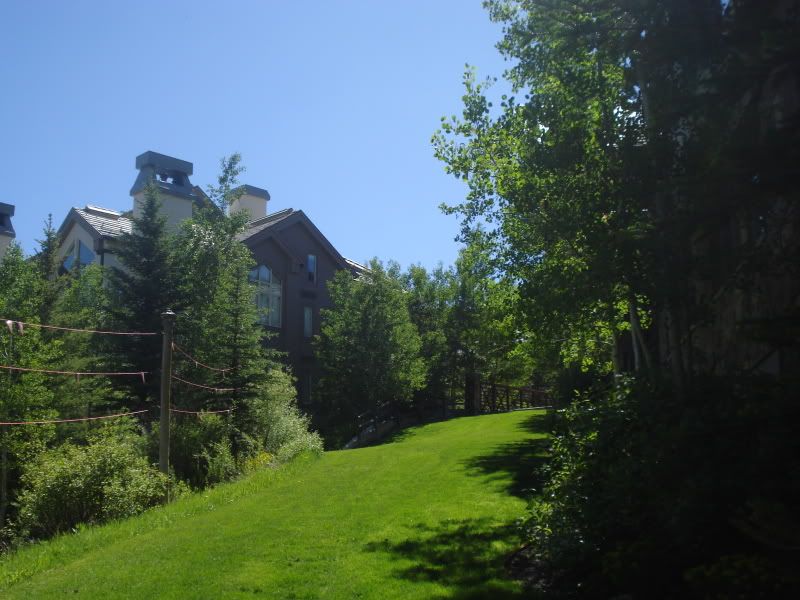 For this portion of the trip we did very little driving once we got to the condo. We could walk out the back door of the condo right down into the quaint village below and shop, take in the GREAT scenery, ice skate or catch a lift up the mountain.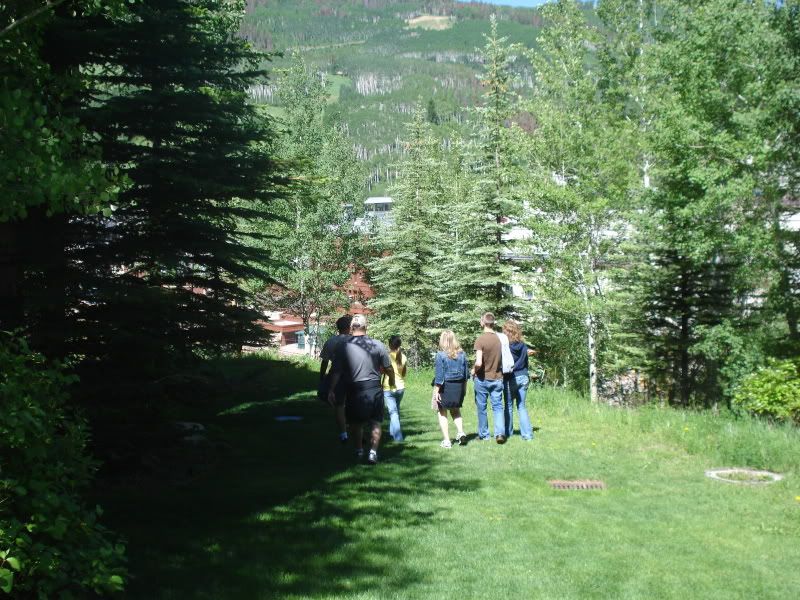 Our first day there we caught the lift up the mountain.
Brandon was not sure if he was going to like the lift(he doesn't like heights and he HATES Ferris wheels), but he did get on and for the most part he did OK.
Once we got off the lift we took in the beautiful view and had lunch. We could see the village below as well as the Gore Mountain Range. After lunch we took a short hike and than sat and took in the view some more. The boys enjoyed taking LOTS of pictures with their kid-friendly cameras.
The Village below as seen from the ride up the mountain.
The View of the Gore Mountain Range from the lift.
Proof that Brandon rode the lift.
I love this picture. We saw a Mule Deer and her new baby as we were hiking. The kids were taking pictures and Gannon shared with Isabel so she could take a picture too.
One day we went to a park nearby in Avon, Co and let the kids play as well as rent paddle boats and spend some time paddling on Nottingham Lake.
Our last day in Beaver Creek we spent part of the day shopping in the village and after dinner we took the kids ice skating. Gannon was not so fond, but Koen loved it. He had never been skating of any kind, but he just took off.

Gannon and I walked along a rushing creek while the others finished skating. The sound was so relaxing!